Project Description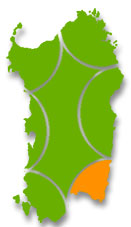 The BluLassù Rooms is a charming guesthouse located in a beautiful building dating back to the 1930s. The guesthouse is located in Via Pola in the Stampace neighbourhood within the historical town centre, next to Piazza Yenne, the city's main square. Original coloured floors, antique double doors, high ceilings and crystal chandeliers make BluLassù Rooms an elegant and purely Italian-style property, perfect for immersing yourself in an authentic Cagliari atmosphere.
The BluLassù Rooms are spacious and very quiet, equipped with all modern comforts: air conditioning, free Wi-Fi in all rooms, mattresses and pillows with memory ultra comfort technology, complimentary full linen, toiletries, hair dryer and LCD TV.
The BluLassù Rooms is in the city centre, perfect to visit all the city sights on foot! The apartment is close to all historical and cultural sites of the city. In the Stampace neighbourhood you will find the central train and bus stations, post offices, banks, reataurants and pizzerias. In 10 minutes walk you can reach the main square Piazza Yenne and the main shopping streets: Via Manno and Largo Carlo Felice. The guesthouse is also is well connected by public transport with the Poetto beach.