Project Description
GRAND HOTEL MA & MA *****L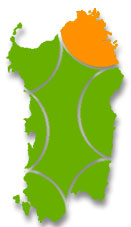 Situated one hundred and fifty meters from the sea to the southwest of the island of La Maddalena in "Punta Tegge" the Grand Hotel Resort Ma&Ma is the most intense, intimate and exclusive part of Sardinia
With seven islands and about fifteen islets scattered in the middle of Bonifacio Strait, the Archipelago of La Maddalena, National Marine Park since 1996, is often compared to the magical Tropic islands scenery.
The 800 msq &SPA is a real "temple of wellness". Our professional staff will take care of you in the pleasure of a multisensory trip.
The SPA has a Magnapool full of Magnesium and Potassium salts, cervical cascade, Bio Finnish sauna, Turkish bath, the showers with a cascade and cold mist jet equipped with chromotherapy and aromatherapy, Technogym.
Access to the &SPA is not permitted for the children under 15 y.o.
The rooms of the Grand Hotel Resort Ma&Ma feature air conditioning, a satellite flat-screen TV, and a mini-bar. Free WiFi is available throughout the hotel.
A continental breakfast buffet including eggs, bacon, cereals and yogurt is served in a communal area or on a terrace with views of the swimming pool.