Project Description
NOHA LIFESTYLE HOTEL ****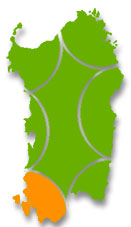 The Noha Lifestyle Hotel is conveniently located just a stones throw from the crystal clear turquoise sea of Nora and the archaeological site dating from the Phoenician, Punic and Roman eras.
Our exclusive 4-star resort welcomes you to the beautiful resort of Su Guventeddu in Pula.
From the enchanting breakfast nook to the excellent restaurant, passing through the spacious rooms equipped with every comfort, our ambitious mission is to help you discover this enchanting location in the south of Sardinia, where you can spend a wonderful holiday dedicated to relaxation and well-being.